FIRST AID IN SCHOOLS PROGRAM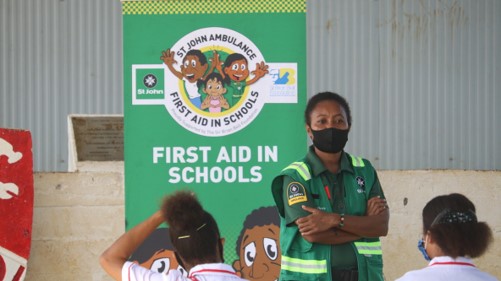 The St John First Aid In Schools program is a joint initiative between St John and the Sir Brian Bell Foundation to make first aid a part of everyone's life.
The program is taught to every year nine student at schools in the areas that St John has ambulance stations.
After completing the one-day program, Students graduate with a St John certificate in basic first aid. The course teaches them to recognize and render initial first aid during common medical emergencies that they could face in at home, work or school – from snakebite, burns, heart-attack and stroke to assisting with childbirth and managing severe bleeding. They're taught the St John DRSABCD Emergency Action Plan, including how to call for an ambulance.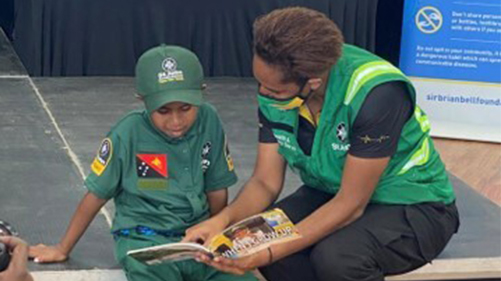 More than 4,000 students have graduated from the program since 2018 in NCD, ENB and Central Province.  In 2021, the program reaches NCD, Central, East New Britain, Morobe and Simbu Provinces.
To find out more about the First Aid In Schools Program you can email Zoe Saulep, Program Manager. (email is zsaulep@stjohn.org.pg)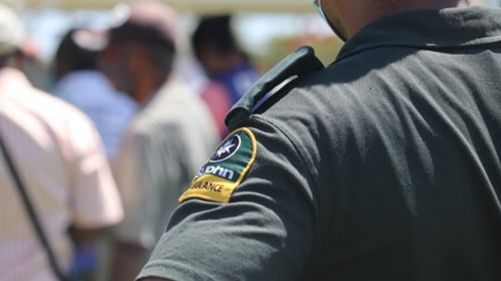 St John often visits communities, schools and business to help people understand how to get help from St John in an emergency situation. These awareness sessions are also an opportunity to engage the community on the broad work St John does, how they can help someone during the initial stages of an emergency, and also asks the community to pledge to keep ambulance officers safe when they're performing their work.
Formal and informal outreach often results in more people accessing the emergency ambulance service when someone gets sick or badly injured.
To find out more, you can email enquiries@stjohn.org.pg